WHAT'S HAPPENING AT OLP!!
The men of the Holy Name Society
invite all to
The Annual Don & Marjorie Kreher
Parish Corn Roast
On Saturday, August 13th in the pavilion
following the 4:30PM Mass.
Enjoy fresh picked sweet corn, beverages and homemade desserts
provided by the Ladies of the Altar & Rosary Society.
There will be hot dogs, hamburgers and sausage for sale.
We hope to see you there!
OUR LADY OF PEACE
100TH ANNIVERSARY
Click here for upcoming event dates and information
************************
New Organ
We are very pleased to announce the delivery and installation of the new organ for Our Lady of Peace 100th Year of the Founding of our Parish.
Our sincere THANKS to the many parishioners who contributed to the organ drive!
Formed
Formed is a Catholic online streaming service that provides movies, books, educational materials, documentaries, daily reflections, seasonal programs, lives of the saints, and so much more; all at no cost to our parishioners.
It is an amazing resource for our children, teens and adults that the Knights of Columbus and Holy Name members are proud to make available to everyone.
Many parishes throughout the country and in our own diocese, have made this program available to their communities and now we have it.
Use the links below to signup/view content.
From the desk
of Fr. Walter
A Message From Father Walter
TWENTIETH SUNDAY IN ORDINARY TIME
How do we reconcile today's Gospel with Jesus, the Prince of Peace? Human beings, with our God-given free will are able to accept or reject peace in whatever form it comes to us. We see this in the time of Jesus and throughout the past two thousand years. Jesus' proclamation of the kingdom of God where the poor and the humble are blessed and the rich and powerful are turned away has often been rejected and met with resistance. Jesus proclaimed the reign of God and this reign challenged people, especially those in power. However, when Jesus himself met with resistance, even resistance up to death on a cross, he responded with nonviolence, forgiveness, and love. On our journey of faith we will meet resistance too when we challenge the status quo. May our response be that of Jesus, the Prince of Peace.
Fr. Walt
Eucharistic Adoration
Every Wednesday, from 8:30am-6:00pm, in the Church
O Come Let Us Adore Him!!
The Catechism quotes Pope John Paul II: "The Church and the world have a great need for Eucharistic worship. Jesus awaits us in this sacrament of love. Let us not refuse the time to go to meet him in adoration, in contemplation full of faith, and open to making amends for the serious offenses and crimes of the world. Let our adoration never cease." (CCC, 1380)
Consider signing up for an hour to pray before the Blessed Sacrament. Adorers are always welcome to stop in and spend time with our Lord.
Parish Mobile App
The WeConnect Parish App is available on Google's Play Store and the Apple App Store.
You can easily receive messages; check the calendar, bulletins, daily readings; and make donations through the App. The App links to our Parish website.
Once you have downloaded the app, select Our Lady of Peace Parish. From the menu, go to Message Settings and toggle the switch to green to receive notifications from our Parish.
Road to Renewal
The Diocese has embarked on a journey to optimize more fully parish and diocesan resources, and, importantly, increase the reach and impact of our varied ministries throughout Western New York. See the Road to Renewal website for more information.
Greetings from Our Pastor, Fr. Walt
I send warm greetings to you. I am Father Walter Szczesny, the Pastor of Our Lady of Peace Parish. I invite you to discover and explore our Parish website. I hope you will find it informative and interesting.
I also invite you to discover the vibrant Liturgical and Ministerial life of our parish. Perhaps you can see yourself becoming involved in our mission to imitate Christ as we are attentive to the needs of others. My door is always open should you have questions or wish to dialogue on your faith journey.
May God continue to bless you and your family,
- Fr. Walter Szczesny
Weekly reading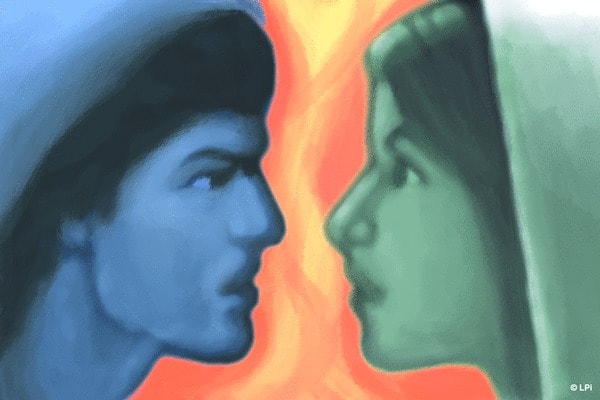 Weekly reading
Readings for the week of August 14, 2022
© Liturgical Publications Inc