WHAT'S HAPPENING AT OLP!!
Scholarship for High School Seniors
The OLP Holy Name and Altar and Rosary Societies are offering $500 scholarships for two high school seniors planning to attend a two or four year college or trade school upon graduation.
Applicants must be a member of Our Lady of Peace Parish, have received the Sacrament of Confirmation and complete the attached application. Applications must be returned by Monday, May 2nd, 2022.
OUR LADY OF PEACE
100TH ANNIVERSARY
Click here for more information
************************
FAMILY WEEKEND, JUNE 10-12TH
****Friday, June 10th****
6:00 PM
5K Run/Walk
Click here to for more information and registration
****Saturday June 11th****
Ice Cream Social
following the 4:30 Mass
in the Parish Center
****Sunday June 12th****
Chicken Barbecue and Field Day
following the 10:00 Mass
in the Pavilion and field behind the Church
From the desk of Fr. Walter
MAY 22, 2022
SIXTH SUNDAY OF EASTER
In the Last Supper discourse of John's Gospel Jesus carefully prepares the disciples for the time when he will no longer be with them in the way they are used to. His physical presence in the human body they are accustomed to might be gone, but he wants them to know in no uncertain terms that he will still dwell with them through his word, his peace, and the Holy Spirit.
We live in the time of waiting – the time after Jesus' ascension to the Father but before the fulfillment of the kingdom of God. In this time of waiting and building the kingdom of God Jesus reassures us as well that he will dwell with us always, even when we can't see him.
Our lives as disciples require that we cultivate these gifts of the Lord. That we love his word with our whole heart, mind, soul, and self. That we take time to experience and receive Jesus' peace so that we might share it with others. That we know the Holy Spirit through prayer and worship. The first Easter season when Jesus appeared to his disciples after his resurrection was a time of joy and a time of transition. Jesus knew his disciples would need time to integrate this new reality. And so it is with us. We have experienced the great fast of Lent, the solemnity of the Holy Triduum and the overwhelming joy of Easter. Now we are given time to integrate these new spiritual insights into our own life before we return to the routine rhythm of Ordinary Time. How will your life be different after encountering Jesus in his word, peace, and Spirit anew?
Fr. Walt's Weekly Video Message
Youth Ministry
Sundays at the Barn
Sunday June 12th
Chicken BBQ and Field Day
SUNDAYS AFTER THE 10:00 MASS UNTIL 12:30
All Youth, grades 6-12, are encouraged to come to the Barn for
Prayer, Service, Food And FUN!!
Questions? E-mail Karen Abt, [email protected]
******************************************
Saturday Mass & Fun Nights
Saturday May 14th...join the rest of our Parish Family in watching the movie "Fatima"
Every third Saturday, we will attend the 4:30 Mass,
assisting with ushering and lectoring.
After Mass…Dinner & Movie/Fun night in the Parish Center or Barn!!!
************************************
St. Stanislaus and the Broadway Market
Eucharistic Adoration
Every Wednesday, from 8:30am-6:00pm, in the Church
O Come Let Us Adore Him!!
The Catechism quotes Pope John Paul II: "The Church and the world have a great need for Eucharistic worship. Jesus awaits us in this sacrament of love. Let us not refuse the time to go to meet him in adoration, in contemplation full of faith, and open to making amends for the serious offenses and crimes of the world. Let our adoration never cease." (CCC, 1380)
Consider signing up for an hour to pray before the Blessed Sacrament. Adorers are always welcome to stop in and spend time with our Lord.
Parish Mobile App
The WeConnect Parish App is available on Google's Play Store and the Apple App Store.
You can easily receive messages; check the calendar, bulletins, daily readings; and make donations through the App. The App links to our Parish website.
Once you have downloaded the app, select Our Lady of Peace Parish. From the menu, go to Message Settings and toggle the switch to green to receive notifications from our Parish.
Road to Renewal
The Diocese has embarked on a journey to optimize more fully parish and diocesan resources, and, importantly, increase the reach and impact of our varied ministries throughout Western New York. See the Road to Renewal website for more information.
Update from December 3, 2021:
Greetings from Our Pastor, Fr. Walt
I send warm greetings to you. I am Father Walter Szczesny, the Pastor of Our Lady of Peace Parish. I invite you to discover and explore our Parish website. I hope you will find it informative and interesting.
I also invite you to discover the vibrant Liturgical and Ministerial life of our parish. Perhaps you can see yourself becoming involved in our mission to imitate Christ as we are attentive to the needs of others. My door is always open should you have questions or wish to dialogue on your faith journey.
May God continue to bless you and your family,
- Fr. Walter Szczesny
Weekly reading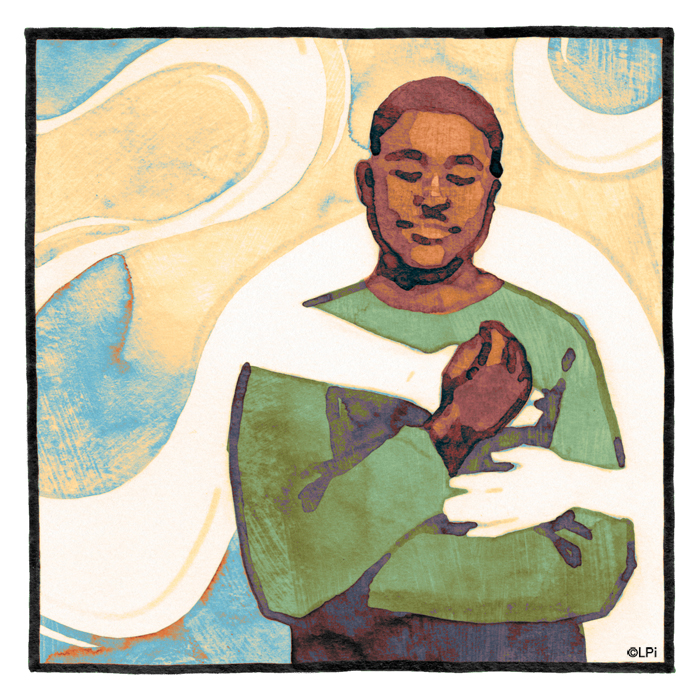 Weekly reading
Readings for the week of May 22, 2022
© Liturgical Publications Inc