Our Lady of Peace Church
10950 Main St. Clarence, NY 14031
Rectory - 716.759.8554
A Message from Fr. Walter
Palm Sunday of the Passion of the Lord
Palm Sunday is a commemoration of highs and lows, exaltation and tragedy. We enter the church
bearing palms singing Hosanna, and only minutes later we cry in unison, "Let him be crucified." The
liturgical juxtaposition is certainly intended and representative of fickle humanity, not only during the events of Holy Week, but quite regularly, down into our modern era. Profound themes of betrayal, trust, friendship, power, and humility are present in the Gospel reading from Matthew.
In today's Gospel, the Lord of life, the Son of God, does the humanly unthinkable: he surrenders to
death. Matthews Gospel highlights Jesus' distress and also his complete fidelity to the Father as he
prays, 'If it is not possible that the cup pass / without my drinking it, your will be done!" In Jesus' passion and death we find the method of God's wooing of humanity. It is not by force of coercion that our God calls us into covenant relationship. Instead, with extreme humility and nonviolence, Jesus offers himself, body and blood, for the healing of the world.
Fr. Walt
Eucharistic Adoration
Every Wednesday, from 8:30am-6:00pm, in the Church
O Come Let Us Adore Him!!
The Catechism quotes Pope John Paul II: "The Church and the world have a great need for Eucharistic worship. Jesus awaits us in this sacrament of love. Let us not refuse the time to go to meet him in adoration, in contemplation full of faith, and open to making amends for the serious offenses and crimes of the world. Let our adoration never cease." (CCC, 1380)
Consider signing up for an hour to pray before the Blessed Sacrament. Adorers are always welcome to stop in and spend time with our Lord.
Formed
Formed is a Catholic online streaming service that provides movies, books, educational materials, documentaries, daily reflections, seasonal programs, lives of the saints, and so much more; all at no cost to our parishioners.
It is an amazing resource for our children, teens and adults that the Knights of Columbus and Holy Name members are proud to make available to everyone.
Many parishes throughout the country and in our own diocese, have made this program available to their communities and now we have it.
Use the links below to signup/view content.
Parish Mobile App
The WeConnect Parish App is available on Google's Play Store and the Apple App Store.
You can easily receive messages; check the calendar, bulletins, daily readings; and make donations through the App. The App links to our Parish website.
Once you have downloaded the app, select Our Lady of Peace Parish. From the menu, go to Message Settings and toggle the switch to green to receive notifications from our Parish.
Weekly reading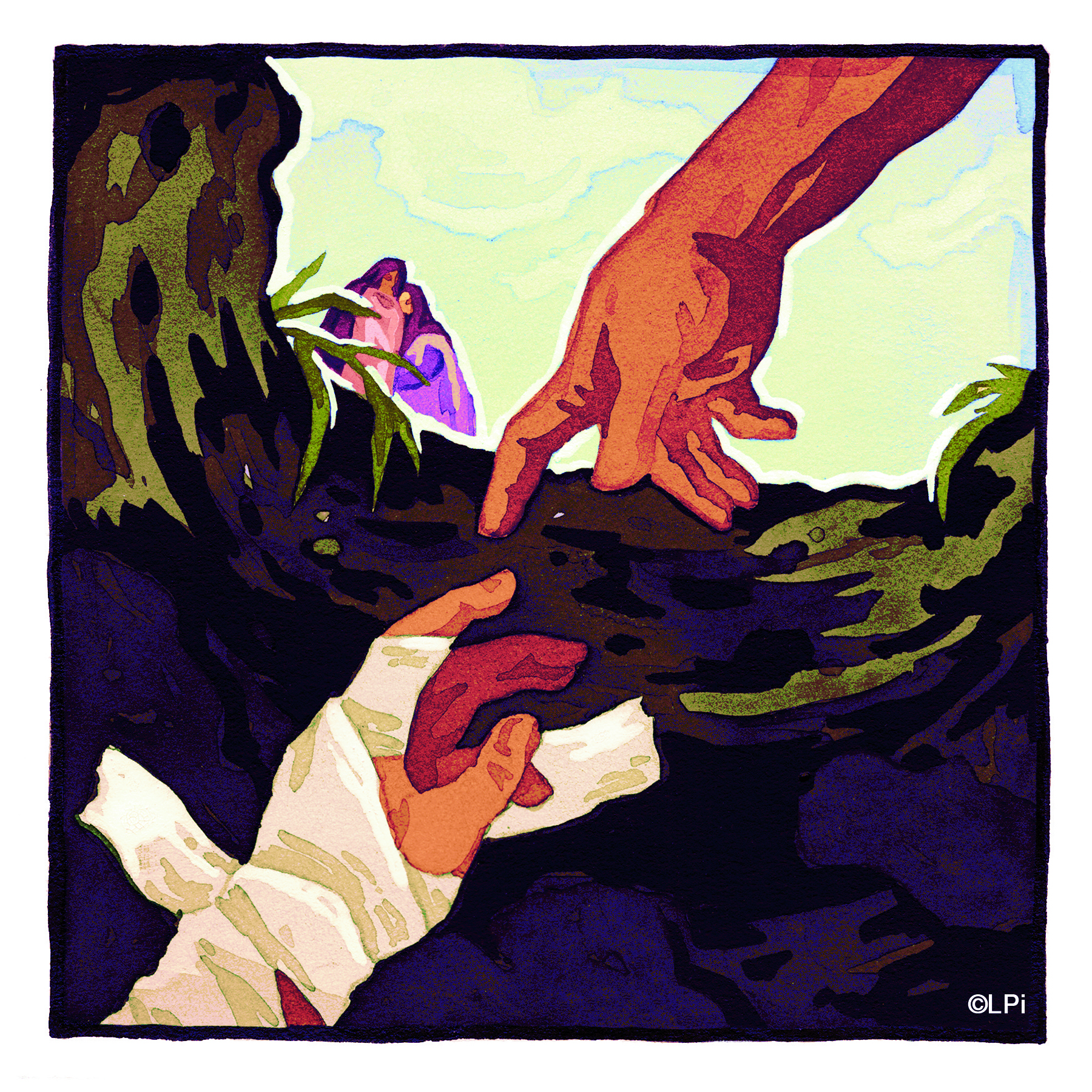 Weekly reading
Readings for the week of March 26, 2023
© Liturgical Publications Inc
Road to Renewal
The Diocese has embarked on a journey to optimize more fully parish and diocesan resources, and, importantly, increase the reach and impact of our varied ministries throughout Western New York. See the Road to Renewal website for more information.