Our Lady of Peace Church
10950 Main St. Clarence, NY 14031
Rectory - 716.759.8554
A Message from Fr. Walter
THE MOST HOLY TRINITY
On this Feast of the Most Holy Trinity, we have one of the shortest Gospel readings of the year; and this from the Gospel of John. The passage is only three verses and it is proclaimed at the Liturgy of the Eucharist often in less than a minute, no more than two. The opening line of this Gospel reading will be familiar to many, as it may be used frequently to sum up Christian theology: "God so loved the world that he gave his only Son."
The mystery of the Trinity can be baffling to comprehend. Three persons, one God. We often state the intellectual proposition of faith without understanding it. And when attempting to understanding the meaning of our words, we often fall back on that term mystery. But what does the Trinity mean for us , beyond an intellectual proposition to which we nod assent?
Our God is the ultimate gift giver. From the first story of creation, God gifted humanity with plants and animals to steward and use. In time, God called a people with whom to form a covenant relationship, the people of Israel. And then, in the fulness of time, he gave his only son, Jesus, to open up this covenant to all who came upon the Lord. In all these gifts God calls us into relationship with himself , Father, Son and Holy Spirit. What will be our response to the abundant gifts of God?
Fr. Walt
Eucharistic Adoration
Every Wednesday, from 8:30am-6:00pm, in the Church
O Come Let Us Adore Him!!
The Catechism quotes Pope John Paul II: "The Church and the world have a great need for Eucharistic worship. Jesus awaits us in this sacrament of love. Let us not refuse the time to go to meet him in adoration, in contemplation full of faith, and open to making amends for the serious offenses and crimes of the world. Let our adoration never cease." (CCC, 1380)
Consider signing up for an hour to pray before the Blessed Sacrament. Adorers are always welcome to stop in and spend time with our Lord.
Formed
Formed is a Catholic online streaming service that provides movies, books, educational materials, documentaries, daily reflections, seasonal programs, lives of the saints, and so much more; all at no cost to our parishioners.
It is an amazing resource for our children, teens and adults that the Knights of Columbus and Holy Name members are proud to make available to everyone.
Many parishes throughout the country and in our own diocese, have made this program available to their communities and now we have it.
Use the links below to signup/view content.
Parish Mobile App
The WeConnect Parish App is available on Google's Play Store and the Apple App Store.
You can easily receive messages; check the calendar, bulletins, daily readings; and make donations through the App. The App links to our Parish website.
Once you have downloaded the app, select Our Lady of Peace Parish. From the menu, go to Message Settings and toggle the switch to green to receive notifications from our Parish.
Weekly reading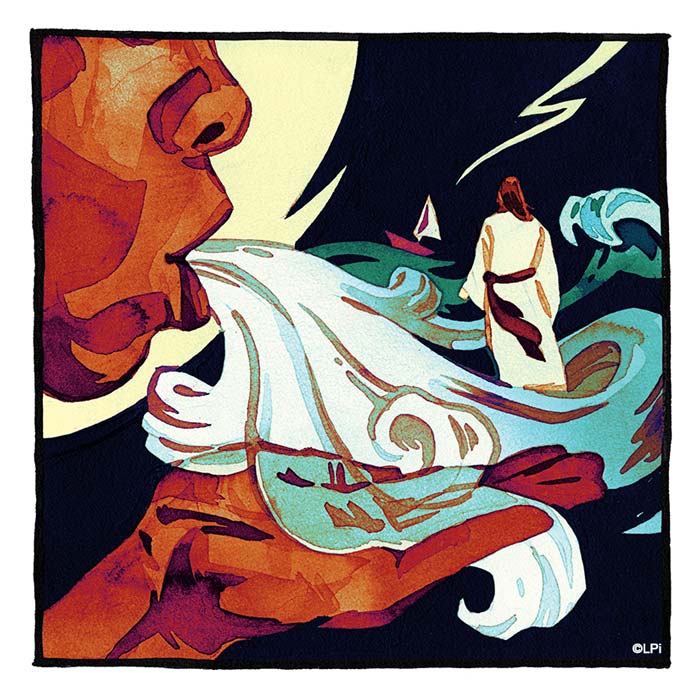 Weekly reading
Readings for the week of June 4, 2023
© Liturgical Publications Inc
Road to Renewal
The Diocese has embarked on a journey to optimize more fully parish and diocesan resources, and, importantly, increase the reach and impact of our varied ministries throughout Western New York. See the Road to Renewal website for more information.